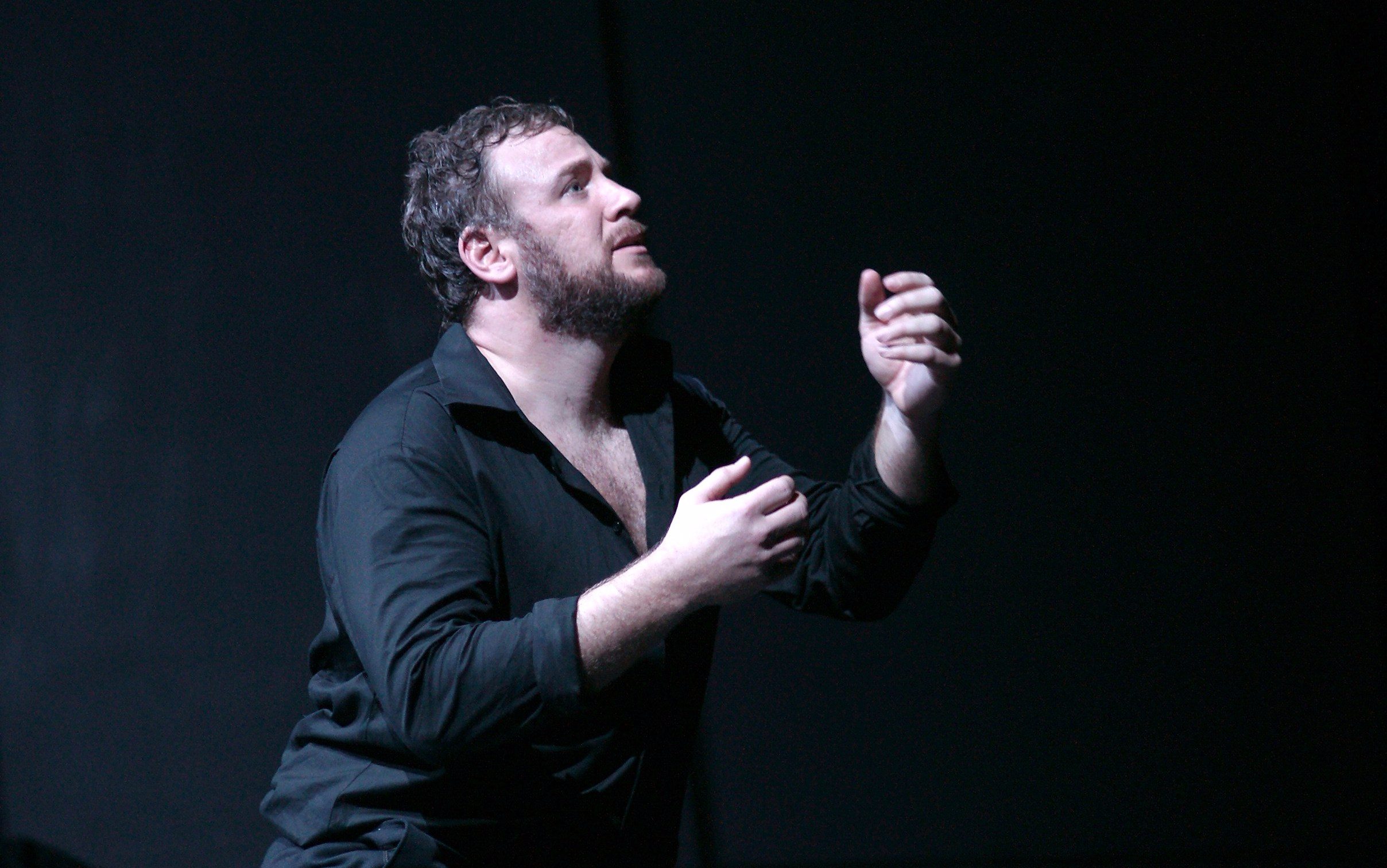 The average opera audition lasts 5-10 minutes. The average opera lasts 2-3 hours.
So how does an opera singer make a lasting impression and show the full range of their capabilities in such a short amount of time? I talk a lot about vocal technique, and that's the first and best way to stand out as a singer, but acting is important, too.
When it comes to acting in an audition, the challenge most of us face is creating a full-fledged opera character in such a short amount of time.
You've got ten minutes max to show what you're all about—or more importantly, what your character is all about. It's an opportunity to show yourself, your individuality, and your capabilities—complicated much?
Acting in an audition is different than acting in a fully-staged production mainly because you become your own director. You decide what the character feels, their ideas, motivations, etc. You show the progression of your character both musically and physically. You show where to give emphasis, when to turn, how to react, etc.
On the one hand, it's awesome because it's all up to you and on the other, it's harder because it's all up to you! That's why you have to practice your acting and have a game plan just like you would for your singing and technique.
If you have the prettiest voice in the world (I think right off the bat of Renée Fleming or Jonas Kaufmann), you could probably get away with just parking and barking. Funny thing is, neither of them does that, proving that singing and acting go hand in hand.
The biggest mistake singers do is overdoing it, or overacting. Or they act well but not economically. There are singers who know every word, and know how to show each distinct emotion and be in the moment, but they don't know how to maximize all those things together. Whether you feel super awkward on stage, or really confident and just need some refinement to your acting, check out the following technique for acting in opera auditions.
3 Points of Focus
Behold. The Three Points of Focus. Now, don't give me any credit for this. I owe it all to Chuck Hudson who showed me this technique when I was at Merola. It's the easiest and clearest way to show your character to an audience or panel in a short amount of time.
First, pick the three most important emotions, motivations, or characters that you reference in the aria. If you're stuck, try starting with three adjectives instead. Only 3, though—no more!
Now, take your largest, most grand emotion and "place" it right in front of you, at about where the second-floor balcony from a stage would be. In an audition room, it usually tends to be an exit sign above a door. This means, God, love, revenge, victory, the moon, etc. The biggies. They go down-stage center. So far, so good.
Next, find your left and right (where the balcony starts to bend before curving around the house OR the corners of an audition room), keeping your head level and without looking down. Then, "place" the other two emotions/adjectives you chose: one to the left and the other to the right.
Here's an example of the 3 points of focus in action: when I sing the Count's aria from Le nozze di Figaro my three points of focus are Victory (happiness), Fear (sadness) of not winning, and that rascal Figaro (jealousy or anger). I "place" victory, my biggest emotion, out front. On my left, I "place" fear (of failure, Susanna's rejection, the revolution, being inadequate, etc.) and on my right, I "place" the character Figaro along with a dash of anger. Any time I am singing about victory, fear, or anger, I literally look and engage with that specific point of focus, and then react to it.
To make this work, you must never look and walk at the same time. Anticipate your change and reaction to each point of focus. Whatever the emotion, surprise, fear, intrigue, love, aggression, etc., you must have a different emotion assigned to each point and give in to that emotion. This means you always have to look before you leap. Literally. Look toward the point of focus first, and then move towards it.
In the recit before an aria, you can use this time to set up these points of focus but feel free to just mean the words. Start really focusing on your points once the aria proper begins.
The goal with this technique is to create clarity and show judges and casting directors not only your acting prowess but also your knowledge of the character. If you just stand and sing your aria, or go way over the top without pinpointing exactly what you mean, it's confusing for an audience member.
Also, you can throw lines over to another point of focus, without necessarily walking over to each one. For instance, when Musetta repeats the words, "felice mi fa," in "Quando m'en vo," she can sing the first one to her adoring fans, then turn her head and sing the repeat right to Marcello. Then she returns to her main point of focus before her next line ("E tu che sai") all like, "No, I'm not ready to give in to him yet."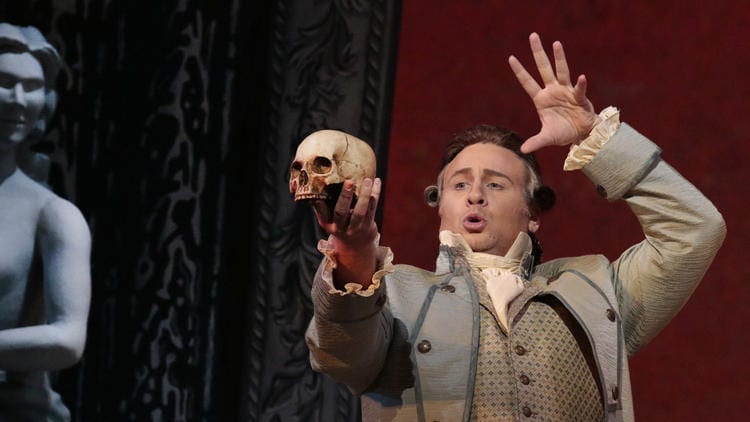 Final Step
How do you know when you're doing it right?
After you've cut your staging down to a minimum amount of focus shifts, go ahead and video record yourself, or try it out for a stage director. Practice this technique and get feedback. Judge yourself. Judge others too (not maliciously, of course) and when you see someone's eyes darting all over, you'll get a sense for that kind of unfocused presentation that you'll want to avoid in your own performing.
When you laser beam that focus, you bring the audience into your world. You intrigue them and you can actually feel it. The audience can feel that you are totally in control, so all they have to do is sit back, relax, and enjoy the show.
Extra Acting Tips:
– Initiate any movement on stage with your upstage foot. Open yourself up to the audience.
– If you have a slow movement towards a partner on stage, do it in a curve outwards from the audience. Upstage then down. Never walk to someone in a straight line.
– Do a delicate dance when a colleague is singing by moving downstage as they're singing to you. When you sing, swing upstage of them. If they're not dancing with you, that's ok: just sing your line THEN move a bit downstage. Nobody should have to sing upstage or into the wings in opera.
– For every repetition of text, make it different. Change your point of focus the second time you sing it, for instance.
That's it, everyone! Have fun experimenting with this and choosing your focuses. And thank you, Chuck, for changing my audition life forever.
---
What do you think? Did you find this article interesting, entertaining, or helpful? Feel free to chime in with a comment below.