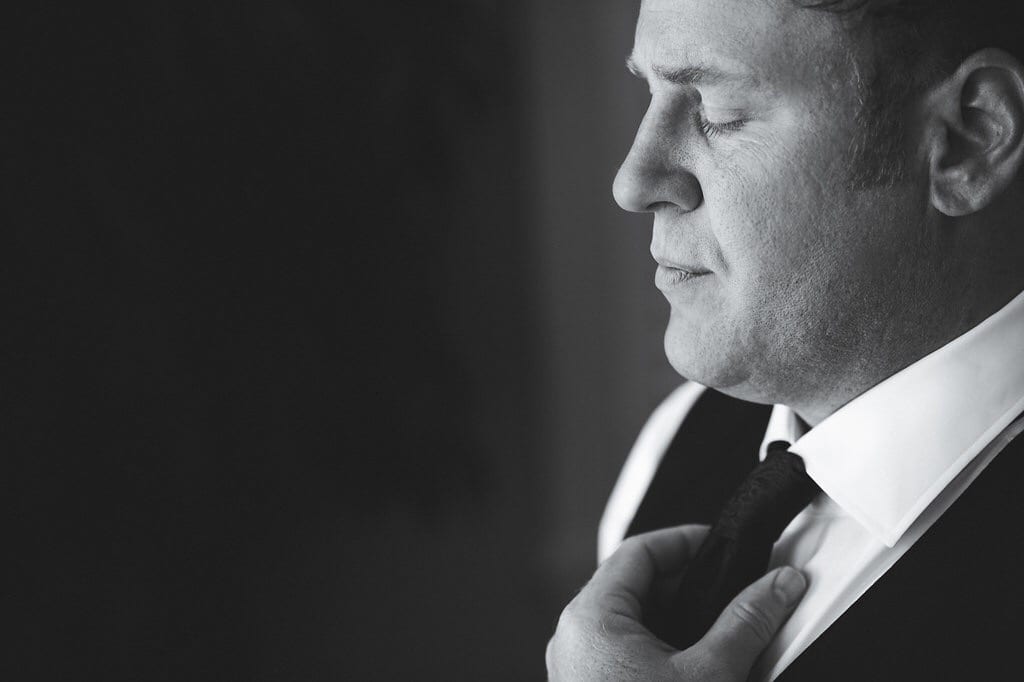 It's common knowledge that the human voice changes over a lifetime. You barely notice the changes as they happen. It's like looking in the mirror everyday until one day, many years later, you look back and definitively say, "whoa! Things are different than they used to be!"
I often get asked by younger baritones about the evolution of my own voice, so I figured I'd finally address it.
Before we get into it, know that everyone is different. Some voices remain somewhat similar over time but for others, significant changes happen. Timbres can thicken, high notes start to soar, low notes begin to fill out. Sometimes all of the above!
For this blog post, here is a look back on the major vocal changes in my development and what happened to me at each stage, according to my age.
Before Age 14
My first major voice change happened during puberty. Before that, I pretty much sounded like a boy soprano. Imagine Michael Jackson in the Jackson 5 (minus the cool dance moves). I sang really high yet I had no clue about breath support. Everything was natural to me—the good stuff and the bad.
I was ignorant about technique at this point but I loved singing so much that I was always doing it! I sang whatever was on the radio or what my parents listened to at home, which was a lot of Disney songs and church music.
There were others who heard me sing and told me I had potential, so I joined choir to give it a try. But I wasn't taking voice lessons yet nor had I even heard about opera.
14 – 18
At this age, singing was purely joyous for me but a big shift happened during this time: a brand new voice showed up. As a baritone, my voice began to lower. I still had an impressive falsetto extension—if I do say so myself—which showed up while singing Mariah Carey and Freddie Mercury (and I still dabble with it to this day). I didn't have any low notes yet, though, so because of this a lot of people suggested I was a tenor, plus my timbre was light and bright.
In choir, I sang the second tenor part because my music-reading skills were relatively advanced, and I loved to harmonize so I could handle those inner melodies in a choral setting.
At age 15, I started taking voice lessons. The goals of the lessons were simple: learn the Italian language, learn to sing with pure vowels, and begin to understand that breath support exists.
At this time my larynx was very high because I was "trying to sing" if that makes sense. I felt like I needed to put in some effort that I wasn't already doing, and that created some bad habits. Later on, I had to correct this mistake.
I was singing mostly from the 24 Italian Songs and Arias. And of course, gospel and pop such as Boyz II Men and Take 6. I sang differently between the two styles except sometimes I would blend the two to reach a note that I couldn't reach in a Classical style. Only because that's the only way I knew how!
18 – 24
This is when the basics of my singing technique began to fall into place for my future as a singer. Breath support, posture, relaxed throat, relaxed tongue, pure vowels, legato, etc. were all things I addressed on the daily in the practice room.
Yet at this point, I still couldn't sing above a D without a high larynx. Middle C was my relaxed, classically produced sound peak.
At this time, I learned an interesting lesson during my summer opera programs. I observed the singers that were well-received by the audiences and realized a trend in those singers: they were either 1. wildly entertaining OR 2. had great voices that could be heard at all times. I took this information and attempted to tackle fusing both when I was back at school.
It gave me a wider perspective while I was studying and honing my craft. I had a few, specific goals for my time in school, which meant I would put less energy into stuff like my music history classes, which didn't directly improve my performing.
It was like every professional opportunity taught me what I was missing from my academic experience. Then I'd go back to academia to gain that skill through hard work and clear focus.
24 – 29
This was one of the most significant changes in my vocal development. After years of healthy practicing and my voice growing naturally, lots of new things fell into place.
My breath support was becoming second nature, my larynx was beginning to relax, my acting became more refined, and my high notes were less of a mystery. I still had a very bright sound and had to relax my tongue, but I was receiving good feedback and moving up the ranks both as a student and young artist.
My repertoire became more streamlined. I didn't have to show as much versatility in my repertoire anymore as I no longer had to be all the things to all the people—I had to show what I truly was: a light lyric baritone who excelled at Mozart, Rossini, and light lyric French repertoire.
Throughout this stage, it was imperative to trust my own sound and embrace my timbre for what it was. If I darkened my sound to create the illusion of maturity, age, and depth, that would negatively affect me down the road.
29 – 36
At this point, my technique was instilled but I took a huge leap with my high notes (basically anything above an E).
For years, I didn't know whether I should let my sound flow forward or if I should cover/darken the sound (these are some highly technical terms, so I apologize to any non-singers out there reading this!). I was told many times by various teachers about chiaroscuro or the "bow and arrow" effect to achieve balance and control while singing up there. It's a very complicated technique and I didn't understand it for a long time.
It's one of those things that you have to feel it in order to understand it, yet you have to understand it to feel it. Chicken and the egg sort of thing.
Once this concept clicked for me, I began singing G's, even A's! Hello Figaro!!
On the other hand, my lower voice was still pretty shabby. I was singing the Count's Aria quite often and the low A was a huge hurdle for me. I got great advice from a coach to just quickly "get off" the note by cutting it just a fraction of a second early. That helped me get through the aria until later down the road when my range evened out.
36 – Today
I finally feel "ready." By that I mean I'm able to carry my forward, bright timbre from my higher register down to my lower register to unlock that "honey" or "velvet" tone I had always dreamed of. All of which happened naturally with time.
My first Verdi role came during this stage, so you can see how long it took me to be vocally ready for the big stuff. Even when I debuted my first Verdi role (Germont) I didn't feel completely stylistically ready but that's for another blog post 🙂
These days, my goal for my singing is consistency. With every performance, I have to live up to what my career has become and prove myself every time I step on that stage. Establishing a solid technique over the years has helped me with this goal.
Even now, I'm still telling myself not to darken my sound. I remind myself that I am good enough and my voice is enough just the way it is. Don't be anyone else. The proof is in a 20-year long process and a career that shows that.
Another thing I still do today that I did back in the day is play to my strengths and hide my weaknesses. For instance, I think something unique I have to offer is my range of dynamics and control of my singing. I hide the other stuff (that's top secret!) and I work on it in the practice room.
Future Mottos
I hope these explanations give other baritones and singers of all kinds out there some insight into the journeys their voices may take. Again, everyone is different so this is just my personal experience that I'm sharing with you.
The best advice I can give on this matter (which was the advice given to me when I was just starting out) is to sing my best for the stage that I was currently in and never try to sound like anyone but myself. We'll see how this transpires over the next few years… ask me again in a decade—I may have to write another whole blog post about an additional stage I don't even know about yet!
Now, go forth and be your current best!
---
What do you think? Did you find this article interesting, entertaining, or helpful? Feel free to chime in with a comment below.