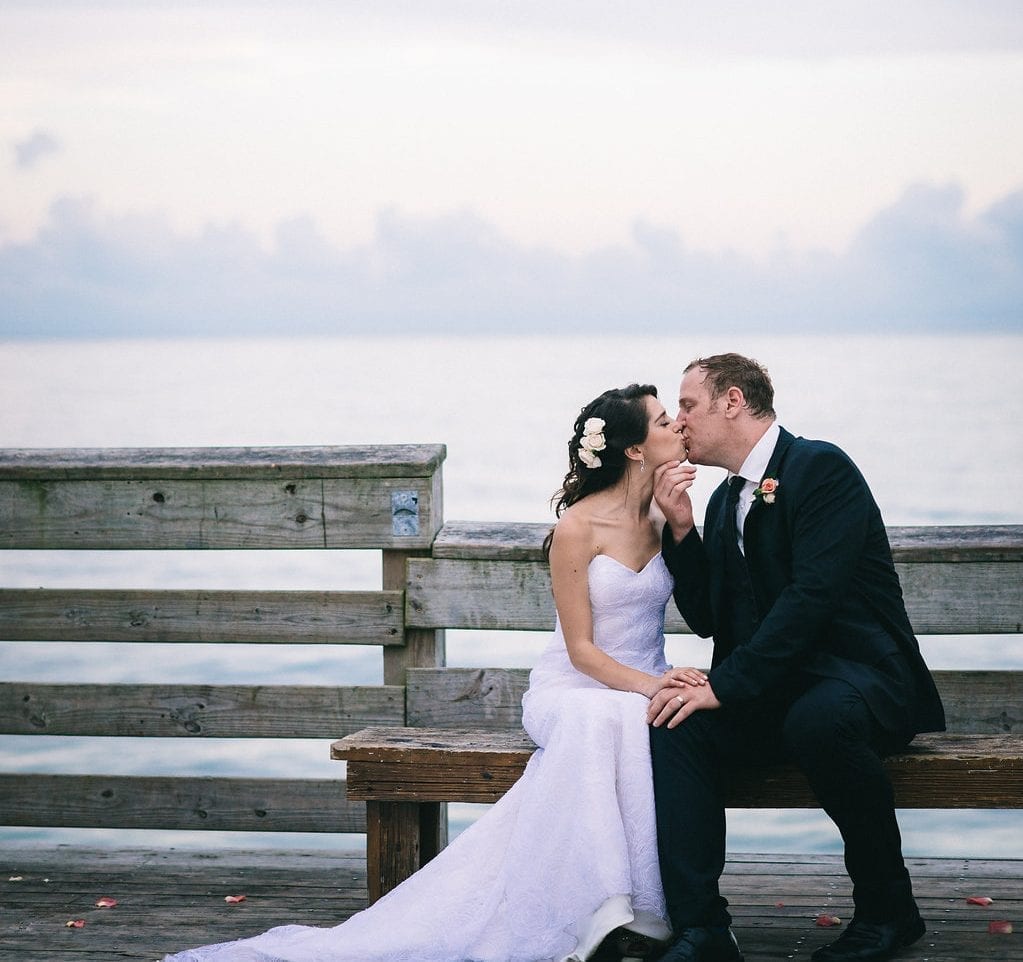 2016, what a year! Many people are anxious to get this year over with – for understandable reasons – and I've had my share of personal high's and low's, too. Looking back, I have to say it was a year of new beginnings and the most productive year of my life.
Here are some highlights from 2016 as I weigh out the pros and cons and finally my New Year's resolution.
Getting married!
Peak: Just look at her! (above)
Pit: Wedding week stress!
Buying a brand-new condo
Peak: Finally a place to call my own after years of homelessness.
Pit: Designing the whole thing from Germany.
Grammy nomination
Peak: The honor of being nominated for the most prestigious award in my field.
Pit: My custom-built Grammy mantle will be a waste if I don't win.
My Verdi debut as Germont
Peak: Finally getting to dip my toes into bigger rep.
Pit: Not diving head first into the Verdi pool…yet.
My first Berlioz role
Peak: Working with one of my favorite companies with some of my favorite people.
Pit: the 2 1/2 hour break in the middle of my part.
Winning San Francisco Opera's Emerging Star of 2016
Peak: Making my fans proud.
Pit: I can't possibly imagine a pit.
I lost 50 pounds and became a vegan
Peak: I feel and look better than ever!
Pit: Man, I really miss a good burger every now and again…
Performing in Dresden Staatskapelle's Silvester Konzert
Peak: Singing I Love Paris and holding the French flag to my heart after the shootings.
Second Peak: Working with Lang Lang Pit: Serious jet lag.
Performing a song recital with my wife in San Francisco
Peak: collaborating with the love of my life.
Pit: learning all that German text!
Premiering Dresden's new production of Don Giovanni
Peak: Singing one of my favorites roles with a new director I am a huge fan of Andreas Kriegenburg.
Pit: realizing the only place to bath in our apartment rental was in the tub in the bedroom…
Stepping in last minute as Eugene Onegin at Berlin's Komische Oper
Peak: the rush of a 3 day rehearsal period with 5 days notice.
Second Peak: working with Barry Kosky.
Pit: missing the midnight bus to Berlin from Dresden and spending the night in a shady motel to take the 6 am train before my first sing-through.
Adopting a rescue dog
Peak: Giving a life of love, safety, and happiness to our little pup.
Pit: Early morning pee runs and separation anxiety.
Now comes the time for that nifty ol' resolution of the next year. 2016 was filled with new and bigger roles for me. I feel my voice expanding, especially in the upper register, and I'm beginning to venture into a bigger repertoire.
For 2017, I would love to further this venture and explore the possibilities of more Verdi, especially, as well as other larger repertoire. I want to put myself out there as an emerging Verdi baritone and try out more roles. This entails getting the word out, taking a few risks, and most of all, being smart about my singing technique.
I've been loving my more active social media lifestyle and I would love to continue that too. These blogs have been so fulfilling for me, and I want to stay even more connected with my fan base while getting the word out about opera and its cool factor.
As a colleague, I've adopted a more positive outlook on things and it's given me more personal happiness. I love being an easy co-worker, but even more so I want to be someone who people enjoy working with and who makes their day better and more fun. We have a lot of work to do in the rehearsal rooms, so why not enjoy the work and each other?
For a very personal resolution, I want to be the best husband I can be for my new wife. This entails supporting her dreams as much as mine, working together as a team every day, and enjoying life as it comes to us. She is the most amazing influence on my life and she always believes in me. I couldn't imagine a better partner for me and I want to return all of the love and support she has given me.
Most of all I want to live in the present, put the phone down, and cherish the moments in front of me. With my busy lifestyle and moving around so much, I'm required to look ahead and plan for my next adventure (too much sometimes!) and I lose focus on what's in front of me. After a while of this, those adventures pass me by too quickly and I before I know it, another year has gone by much too fast.
Here's to 2017, a year of bigger rep, more connectivity, more positivity, and overall happiness!