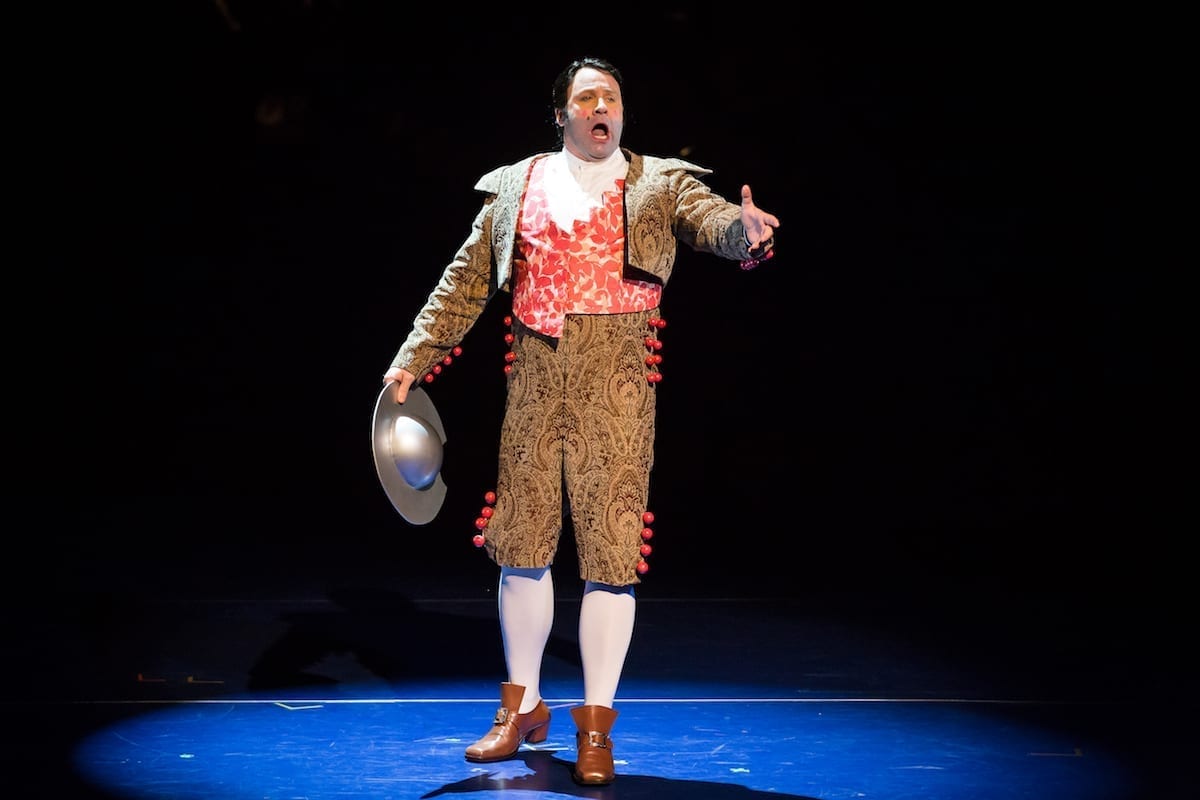 This is a tricky subject to tackle but it's an important step in a singer's career. The main point of this blog post that I want to stick to is "to each their own."
A little about me:
I am a light lyric baritone and I am just beginning to enter Verdi repertoire with my first role, Germont from La traviata. It's taken lots of careful planning and patient waiting, so I'm here to share my personal journey and impart to you any wisdom I've learned.
Like me, and most singers, I sang light, lyric repertoire for years. I'm talking 10-15 years. This rep consisted of art songs, Baroque arias, Rossini, Mozart, light bel canto, etc. I always knew that one day my voice would mature and like any young singer, I craved it.
Like most young singers I was advised to wait until it's the right time. But when is it the right time and how will you know?
1. A Vocal Change
A major indication that it's time to start a new fach is a change in your voice. Either an expansion in your vocal range or maturity in timbre. Both take time and can't be forced. No matter how badly you want to experience these changes, it should only happen naturally.
It's kind of like the aging process. You can't see those lines and wrinkles creeping in, but then one day you look in the mirror and there they are. Same thing with your voice. It matures so slowly that any changes will be tectonically slow and may be personally imperceptible.
When you hit a certain age and point in your vocal development, this new repertoire will open up to you. Rep like Strauss, Wagner, Verdi, Puccini, French Grand, late bel canto, verismo, opera seria, etc. There is no specific age for entering a new fach so focus less on the numbers and more on the natural projection of your vocal development. And when I say natural that's what I mean! No pushing to achieve any fake gravitas or weight in your sound.
Until then, pack on the Mozart, light bel canto, Baroque, new music roles, light French roles, etc. There's tons of repertoire to experience before starting the biggies, so revel in those pieces, explore your artistic capabilities, and explore the breadth of your vocal range as much as you can. You have lots of time ahead of you so enjoy perfecting those first steps.
Once you feel like your voice is expanding, sing for your "committee." This is a group of professional opera artists whom you trust: conductors, voice teachers, coaches, pianists, directors, etc. who know you and your voice. They can't tell you when your voice is ready but they can give you some much-needed feedback. I use my committee to this day.
As you're trying out a potential new role, pay attention to the sound of your voice (record it so you can properly evaluate yourself). There should be a newfound ease that the repertoire and style call for which should indicate that you're ready. Mozart is different than Rossini is different than Verdi is different than Wagner.
Ask yourself: Does the timbre match the character? Can you sing all of the notes with ease and the high notes with just a little extra effort? Do you feel tired in your support but not in your throat? Does it sound forced or strained?
Assess your sound and the physical sensations and be honest with yourself. Then discuss them with your committee.
2. Your Career is Calling
After repeatedly singing a number of key roles at opera companies either within the U.S. or around the world, the inevitable happens. Younger singers start to come onto the opera scene and they are nipping at your heels for those roles. What do you do?
Move along the line and start offering audiences something new and fresh. Consider this an opportunity to reinvent yourself. This doesn't mean YOU MUST SING WAGNER at this point but you should begin to challenge yourself in new ways.
There are multiple career paths, but once a singer pivots towards more mature repertoire, it's a real opportunity because not just anyone can sing those roles. It requires an experienced artist with a certain level of maturity to sing them. These are roles that may have been previously inaccessible.
This "second chapter" of your career could be what it takes to start a new fach.
Once you start a new fach, it doesn't necessarily mean "switching" fachs. You can still return to Mozart or Rossini. By all means, keep these roles under your belt. It should help keep your voice fresh by taking you back to the basics. Personally, I hope I sing Mozart and Rossini for the rest of my life.
In terms of your career, it's good to think ahead about your vocal development because companies book singers 2-4 years in the future. But this is not as important as the natural development of the voice. You can have hopes and aspirations of starting a new fach but if your voice isn't going to develop in that way, you must accept it and follow wherever your voice leads you. 
For me, I have a relatively light timbre voice for Verdi, yet my voice fills the hall. As I get older, my voice will keep expanding and growing, so I'm learning to take things at a steady pace.
3. The Right Offer at the Right Time
It's very hard when you get offers for roles you're not yet ready to sing. If it's too soon, it's like pushing a round peg through a square hole.
Yet if you get multiple offers within a new fach from companies, sometimes they know what's up and they see that potential in you. It's up to you and your committee to decide, but it might be an indication that this new fach could be an option for you.
Personally, in my time, I turned down roles like Macbeth, Rigoletto, Iago in Otello, and Don Carlo Di Vargas in La Forza del Destino because I wasn't ready yet. I considered each offer seriously, assessed with my committee, listened to recordings, looked at the score, etc., and if I wasn't ready for it, I would politely decline.
If it does work within my vocal development, I take it as a sign to jump on the new fach train.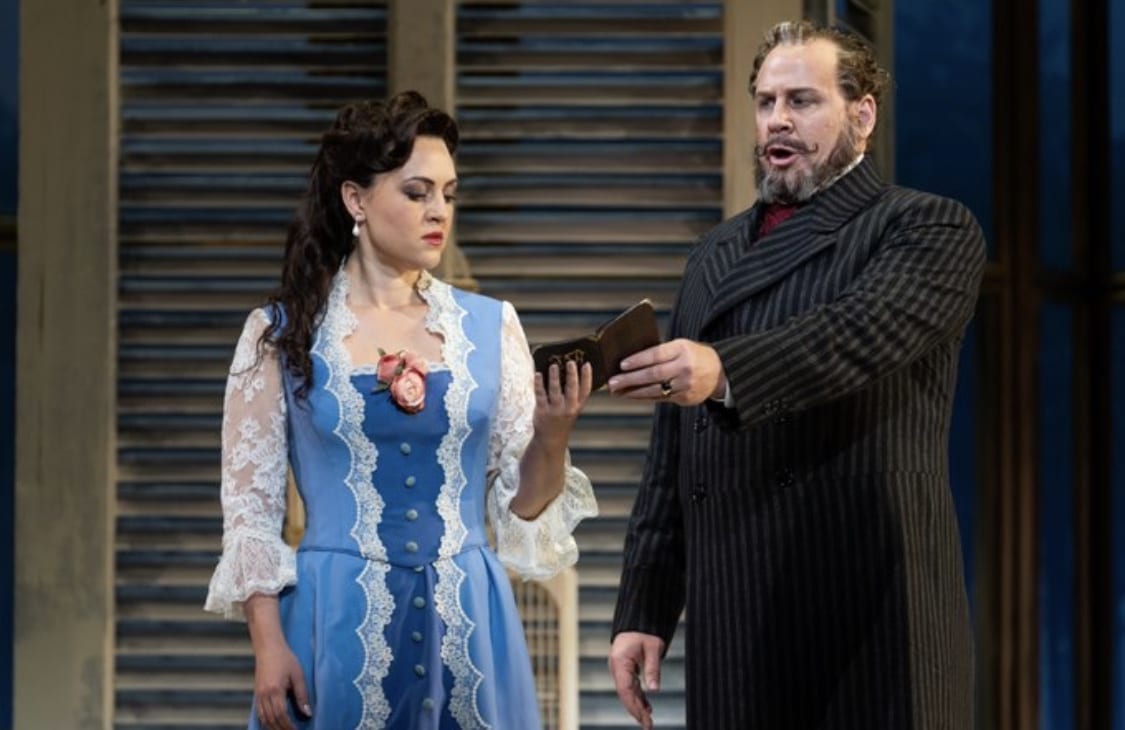 How To Do It
Reinventing yourself is tricky in any art form. The way you present such a change to audiences and companies must happen at a slow burn.
Again, talk to your committee. Your agent, for instance, can start pitching you to companies as someone who's ready for those new roles. It's something you plan together as a long-term goal. There may be some pushback because it's hard to convince people of such a change, so that's why a slow boil will surprise them less and prepare them more.
Starting a new fach can seem something like starting your career over again. And in some ways it is. Think of it like a phoenix: you burn yourself down but you don't have to rise from the ashes from square one because people already know you and your talent.
One way to do this is by covering roles. You'll be heard in a cover rehearsal or you may even get to go on. This may open a lot of opportunities up for you. Another way is debuting a role at a smaller company where it is a safe environment and people are there to help you. Mine was the latter. I sang Germont in Birmingham, Alabama a few years ago where I trusted the company and production team and they, in turn, trusted me.
I'm a big fan of trying out new roles at smaller companies. Don't fret about taking such a risk in a public way because the company won't hire you without trusting you so take the opportunity when it comes. Just do your best.
Not Only Singing But…
Style is important when learning a new fach but the hard truth is that you don't know what you don't know.
When I first sang Germont I was vocally ready. However, my committee gave me feedback about my performance and suggested I study the bel canto style even more in-depth. I didn't realize at the time what an important step that would be when learning a new fach, so I'm telling you this now!
When singing a new style, I use my same voice but in a different way. For bel canto, that means consistent vibrato, longer lines, and controlled phrases with consistent support. I took the time to study this in Italy in order to learn it more thoroughly. I truly didn't know what I didn't know. What an important lesson to learn.
Audition Packages
When auditioning for a YAP, your audition package would be best if it fits into a specific mold, instead of being all over the board. It helps them when you present yourself in a specific way.
For company auditions, you could offer 3 lighter roles and 2 slightly heavier ones of another fach and let the casting directors do their job. Start with what you sing best and what everyone on your committee agrees is your strong suit.
Don't Fach It Up
Talk to your committee. Sing for them. Try out some new roles for them. If it's not in your voice, accept the fact and put it away for a few years.
Just because you want it, doesn't mean it's you. I want to be 7 feet tall and dunk like Lebron James but alas it will never be.
If it is time for you to start a new fach, use YOUR voice. Don't use a new technique. It may take more support or covering or a different approach, but you should be singing with the same voice. There shouldn't be a major upheaval other than style or possibly more focus to the sound. Definitely not a change of sound production. So go forth and trust your instrument, for fachs sake!
---
What do you think? Did you find this article interesting, entertaining, or helpful? Feel free to chime in with a comment below.