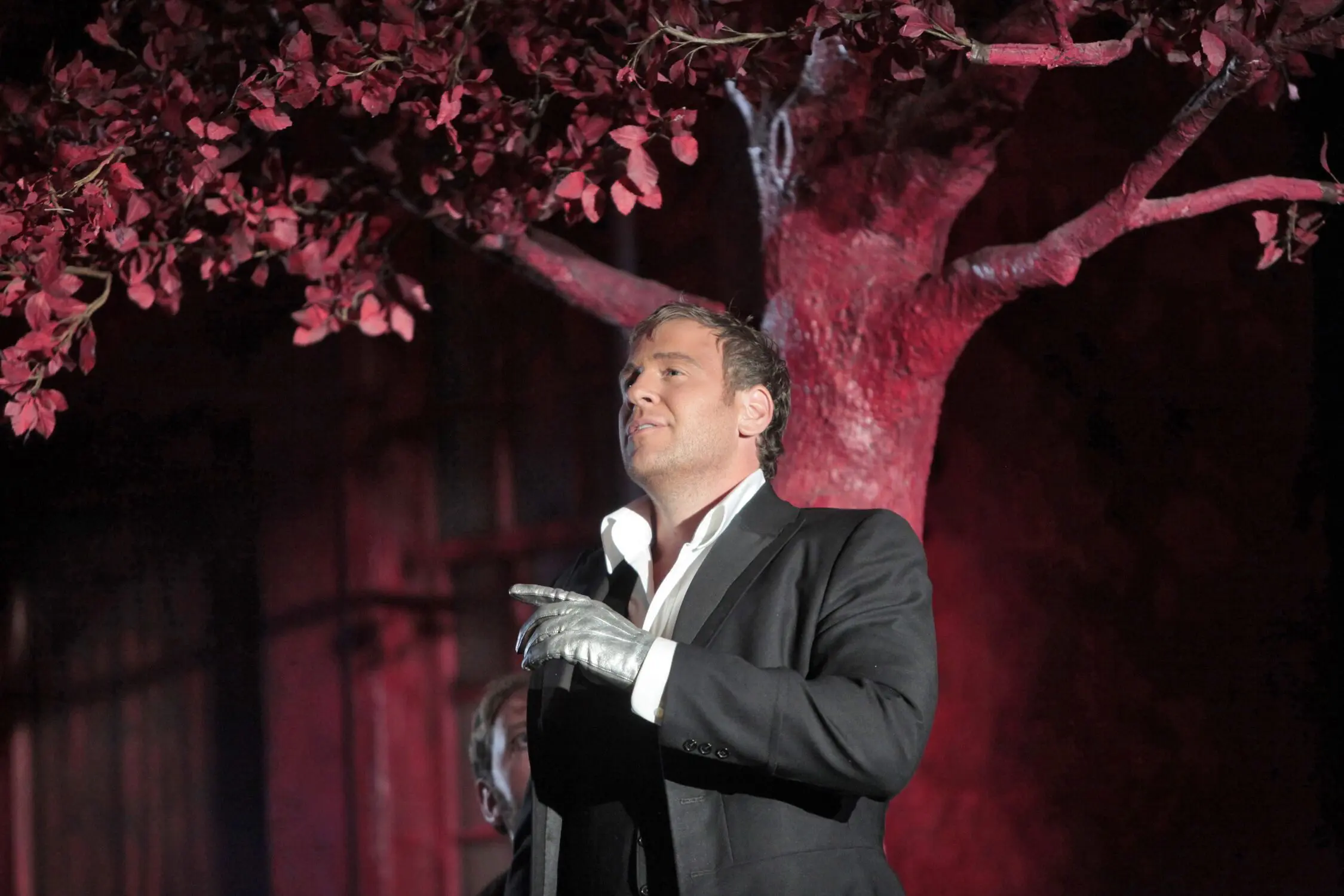 One of my biggest regrets in my career was my experience with my first Verdi role.
I was vocally ready to sing Germont from La Traviata but there was something else that I wasn't fully prepared for and the worst thing was… I didn't even know that I wasn't prepared. I was never taught this in school, never discussed this with other singers, and my teachers, even though they had their best intentions, hadn't brought it up to me.
It's almost like it's a secret of the opera world but it makes so much sense when you point it out and then you begin hearing it all the time.
For those who are already in on the secret, may this serve as a healthy reminder.
You've Got to Have Style
Up until I had sung my first Verdi role, I sang the standard lyric baritone repertoire. Composers like Mozart, Rossini, Gounod, Bizet, etc., flooded my aria package. I had spent years working with coaches and teachers on what each style meant.
Mozart style, for example, allows singers many liberties (within means) to color the words in order to depict the emotion or bring out the character. With baritone roles such as The Count or Don Giovanni, you can play around with your breath control and vibrato in order to bring out certain words and make the character come alive.
The comical Rossini roles are similar, such as Figaro in Il barbiere di Siviglia—you can use straight tone at times, sing off the voice, and bend the rules of "quality singing" to convey the drama. The possibilities are endless and can enhance your performance greatly.
When it comes to bel canto singing, it's a different game. You must rarely let off the diaphragmatic pedal of your support for dramatic effect. As a matter of fact, the drama is often enhanced by pressing harder on the pedal.
Occasionally, there may be a moment or a note in recitatives which can be slightly off the voice, but for the large part of the duration of a role, it's all outward and full-on singing. Mozart's intention and style is in the words, and bel canto's is in the voice.
The bel canto style is achieved by using sustained breath support and consistent vibrato throughout every phrase. Donizetti, Bellini, and Verdi wrote the character and the emotions into the vocal lines. That is the key to interpreting a character in this repertoire. Let the music do it for you.
Technically speaking, it is somewhat simpler. However as in most things, simplicity is one of the most difficult things to achieve. It's consistently beautiful singing—hence the name bel canto. The emotion and intention lies within each breath. If you sing with your full support on every note for the entire phrase, in every phrase, you will get far.
My Experience
I didn't know this when I sang my Verdi debut. I had the capability to sing every phrase with a tremendous amount of breath support, but from the many years of singing other styles and not being familiar with this bel canto concept, I sang the role within a different style entirely.
For instance, the staccato notes were chopped and short. I learned that Verdi staccati are more sustained and more musical (I think of them more like tenuto marks with an intention of staccato). The recitatives are more sustained than Mozart and Rossini recitatives, and should also be sung with consistent support. I'm not saying that Mozart doesn't have beautiful phrases. Quite the opposite as Mozart is my favorite composer. There are many pre-bel canto moments in his music but in true bel canto, it rarely lets off.
In the moment, I was proud of my performance yet I knew I had more to learn. There was more meat on this bel canto bone, and I had to go to the source to find out. I contacted my closest and most trusted coaches, conductors, and singers (my "committee") and I came across the name of a coach in Milan.
The next time I was singing in Europe, I headed out to see him. I brought some prominent bel canto roles for baritones stepping into this new territory—Germont from La Traviata and Rodrigo from Don Carlo. This was when I was first introduced to the bel canto concept and had a life-changing experience.
I took out my urge to use diction and nuances to overly color my phrasing. So, rather than utilizing a huge raddoppiamento sintattico or double consonant that the listener gets punched in the face with, I stuck to full support, long-phrased singing and purity of my consistent sound. The less I do, the more moving the end result is and the more I get out of it as an artist. No gimmicks, no affects, no fanfares—just beauty of the voice.
What became easier in terms of diction became more difficult with regards to support. I never let up and at the end of a long scene I felt like I had done an ab workout. That intention of support in every moment was a new way of singing for me. It became all about my breath support, my carefully crafted technique, and serving the style of these genius composers.
Va, Pensiero!
Now, if you're interested in learning about this bel canto style for yourself, you don't necessarily have to venture to Italy.
Look for a specialist who knows what they're talking about. You'll need more than just help with notes and rhythms—you'll need help with clarifying your dramatic intention and feeling within the genre and style, as well as learning the traditions.
Like every new technique, you need to find someone to tell you when you are doing it correctly vs. when you're not. Then, after enough repetition, you will understand what it takes to accomplish that sound.
Another note: It took years of studying other genres to finally be ready. After studying art songs, French opera, Baroque, Mozart, etc., it's important to understand the difference between certain styles so when it comes time to learn bel canto, you know that there's gonna be a different set of rules. It's like a new mindset every time you sing in a new style.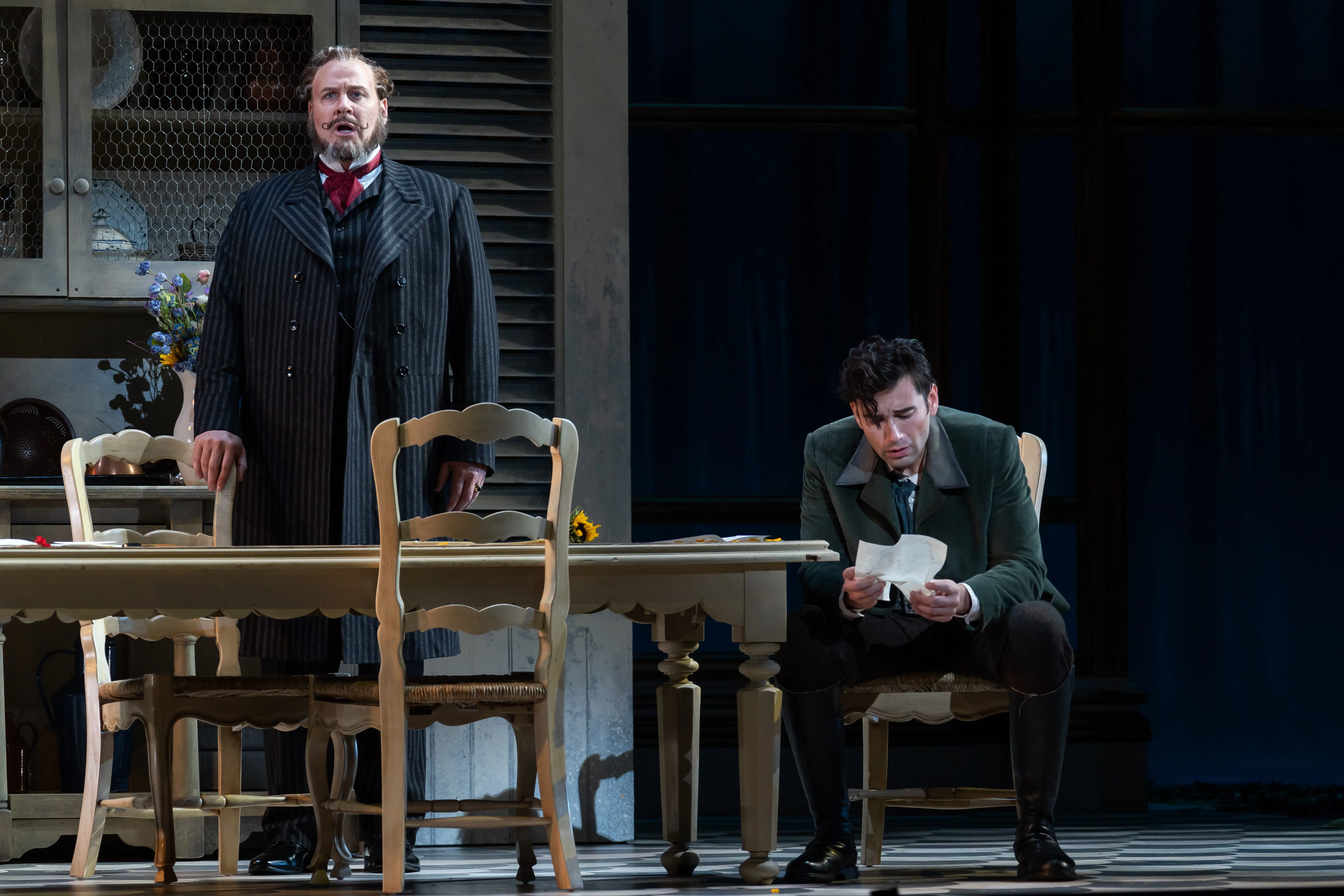 What It Should Feel Like
Learning about bel canto style and experiencing it for yourself is significantly different. Just like almost anyone can learn to drive, it takes practice, skill, and a whole lot of effort to become a professional race car driver.
So, here is my attempt to describe the sensation: it's like you jump on a Harley Davidson motorcycle the entire night and you ride on the vibration of your breath support.
With this in mind, it means that my preparation for a bel canto role is very different from other roles. I have to be in excellent diaphragmatic vocal shape. My practice sessions leading up to the first day of rehearsal consist of many daily breathing exercises. Also, I lay off abdominal workouts.
The Voice
When you strip a singer down to the core of their unhinged sound, as in bel canto, the response is visceral. Some of the best examples of this, in my opinion, are Pietro Cappucili, Agnes Baltsa, Luciano Pavarotti, and Sondra Radvanovsky to name a few.
If you start getting offers for bel canto roles, this could be an indication it's time to get your butt into gear and find a coach to work with. If you feel like you have a bel canto voice, then talk with your teacher and forge ahead with their close guidance. By learning true bel canto style, it will up your game and turn you into a force to be reckoned with.
It takes both an understanding of your own voice and the bel canto style to become a specialist and master in this repertoire. Honestly, I feel like I'm still at the beginning of my bel canto journey!
Thankfully I sang Germont a few years later at The Kennedy Center with the Washington National Opera and got my chance to put this concept into practice. It was personally very rewarding. You can read my blog post from my interpretation of the role
Since then, I've learned three more bel canto roles—none of which I've been able to debut because of varied conflicts: Nottingham in Donizetti's Roberto Devereux, Enrico in Donizetti's Lucia di Lammermoor, and Rodrigo in Verdi's Don Carlo.
I hope the chance comes around again to perform these extraordinary roles and to show off my new found skills. Hopefully the chance comes for you, too!
---
What do you think? Did you find this article interesting, entertaining, or helpful? Feel free to chime in with a comment below.